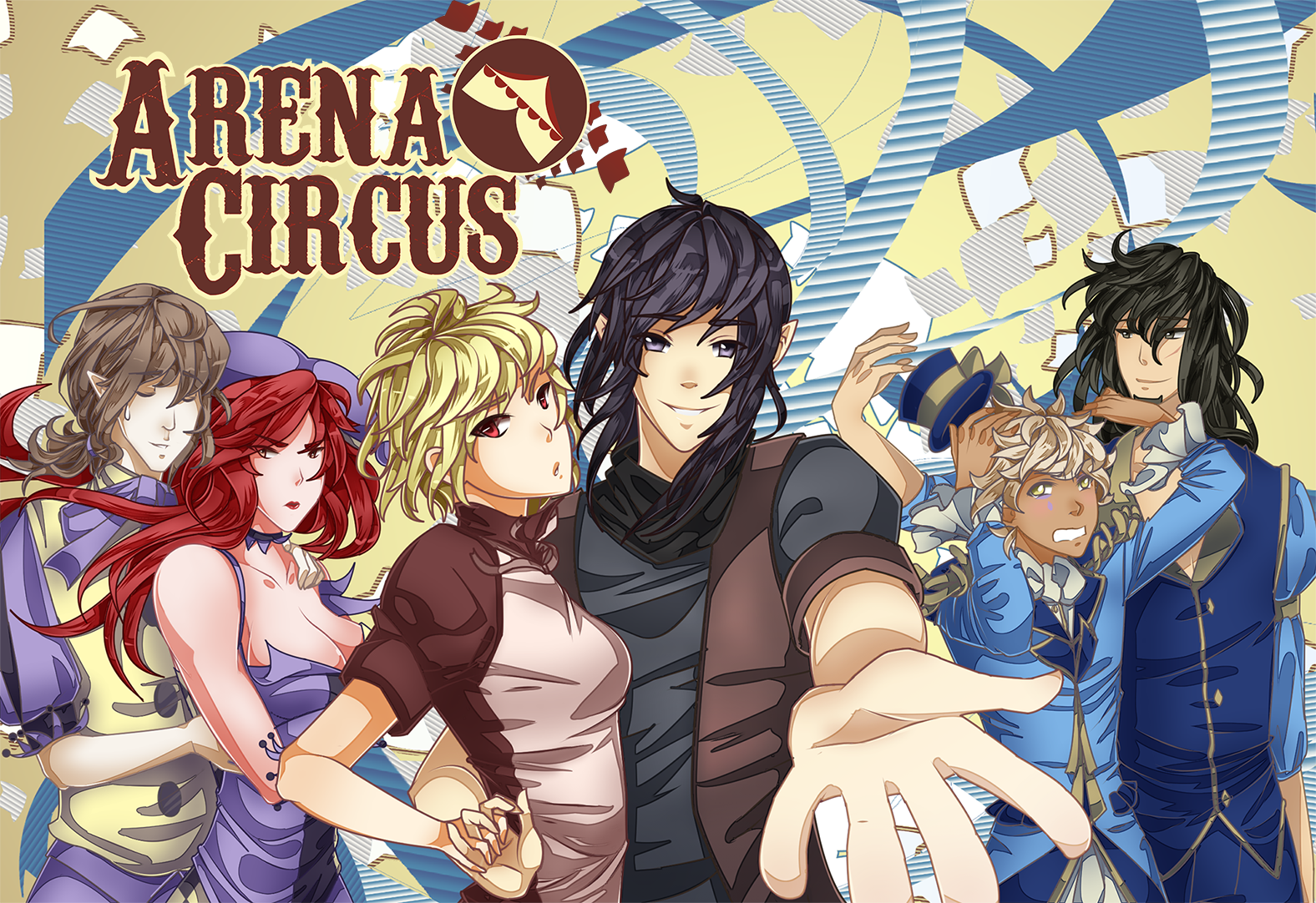 Arena Circus
Thanks again for all the support guys! You can find the finished pic here: https://arenacircusvn.tumblr.com/post/173025253984/11k-pic-is-complete-it-turned...
I'll be doing an Arena Circus Golden giveaway and releasing more art soon, so stay tuned!
A quick update in case you haven't seen the tumblr recently, Chapter 4 is now around 30,000 words, and I have two and a half scenes of main story left to go. After that I'll be alternating between completing assets and writing the free roam. I'll probably do more polls and questionnaires about what you'd all like to see, so keep an eye out for those too!
Live long and prosper, Minyan signing out